Call before you dig. It's the law!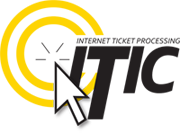 Homeowners and Professional Excavators can submit their Locate Requests Online!
To get started first choose your state from above.


Ticket Search / Manage Tickets
The Utility Notification Center is the one-call agency dedicated to safeguarding citizens and construction personnel who work around utilities, as well as safeguarding the underground infrastructure of pipes, mains and lines which bring utilities to your community.
Calling before beginning any excavation prevents damage to underground facilities, service interruptions & bodily injury.
The Utility Notification Center is open 24 hours a day, every day, and accepts calls from contractors, homeowners, or anyone planning to dig in Oregon, Washington, Montana and Hawaii. Calling before you dig ensures that any publicly owned underground facilities will be marked according to the APWA color code so that you can dig safely.
For more details about why you should call, what you need to know before calling, and what happens after you call, choose your state above, then view FAQs and Laws specific to your state regarding calling before you dig.